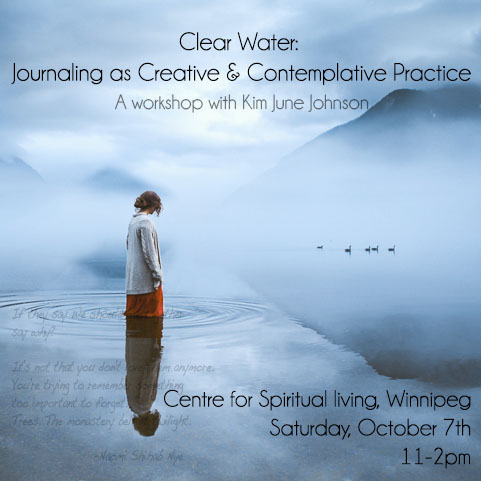 A writing practice can be a powerful form of mediation and contemplative inquiry. It can help us connect with and separate from the busy activity of our minds, allowing us to find our soft, clear center and a more deliberate and grounded way to be in the world.
This workshop will address the benefits of writing as a creative and spiritual practice. We will write together, using various reflective and creative writing tools to dive down into our stories, making space for the longings and the questions and the clarity that comes with showing up on the page.
Please bring a pen and something to write on (journal/notebook/paper).
Saturday, October 7th. 11-2 pm at the Center for Spiritual Living, Winnipeg.