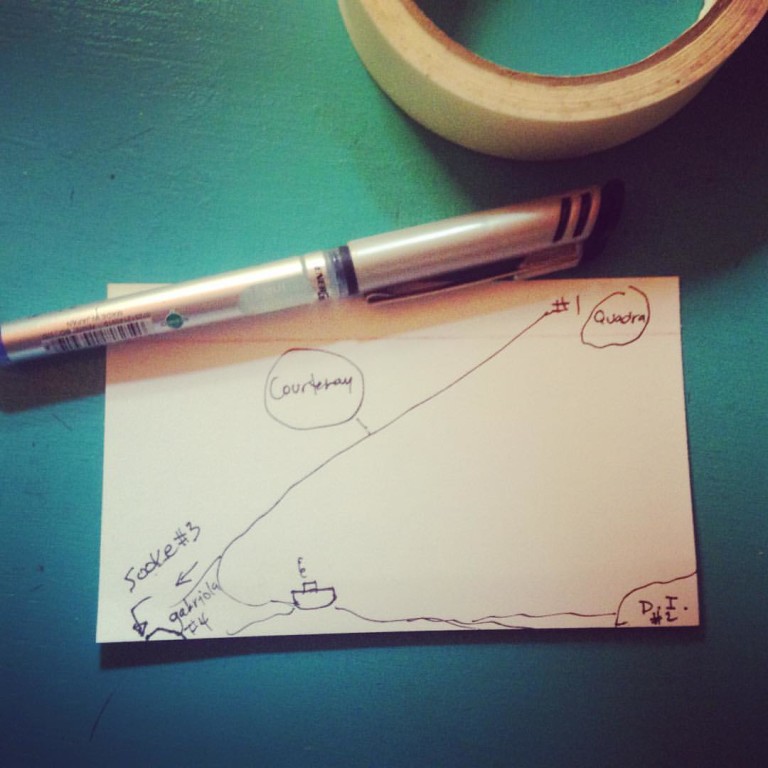 Yesterday Ella was grouchy and tired and kept leaving messes everywhere. I put her to bed a bit too abruptly, feeling relieved and frayed.
This morning she came downstairs in her jammies. "I won't see you for five days," she said, standing close to me at my desk where I've been writing.
I reached out and pulled her in, kissed her soft, sweet cheek. I pulled an index card from a pile on the edge of my desk and drew her a map. I drew a ferry boat and some waves. I drew the three islands I'll be going to and an arrow pointing down the highway to Sooke.
She studied the picture, traced her small finger down the highway, then back to where she'll be.