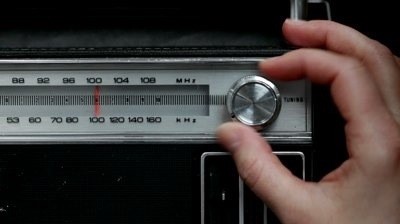 It's a hot summer day in 1982 and my dad and I are in his white Ford pickup, making our way across town to the hardware store. I'm wearing shiny red shorts and the vinyl seat is hot and sticky against the backs of my legs. The radio is on, and my dad leans in to turn up the volume.
"What about this guy?" he says, leaning back against the hot vinyl. "You think he'll ever make it big?"
"No! He's terrible!" I say, and I mean it. He sounds like an old man just getting over laryngitis.
Dad chuckles. It's Bob Dylan singing Honey, Just Allow Me One More Chance, but I won't know this for another twenty-or-so years when a friend will give me a guitar lesson and order me to buy Bob Dylans' second album, which I'll love so much I'll play it every night for months as I wash the dinner dishes, taking breaks to lift my newborn daughter out of her blue bouncy chair and dance her around the kitchen.
Honey, just allow me one more chance
To get along with you
Honey, just allow me one more chance
Ah'll do anything with you …