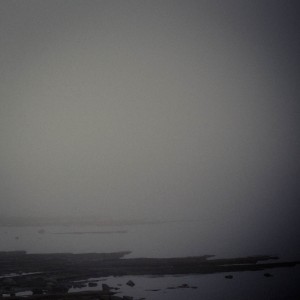 The late-winter storms are raging here on this little island. The sky looks chaotic and shaken; sometimes it feels as if I am in a small boat in the middle of the sea. The wind and rain jostle this little beach house and I hold my breath, laugh and hope the fir trees don't topple over. Yesterday's recording session with the cellist had to be postponed due to power failure. Have I told you yet? I'm making a new record! We are very nearly done and I'm feeling so lucky and blessed to be able to do this project with Marc Atkinson, who, along with his wife Dierdre, have become two of my favorite people in the wide world.
It's a different sort of record than the others – a little bit of swing, a fair bit of pop, a shopaholic wife who steals her husband's wad of cash and takes off, an afternoon walk through cedar trees and a slightly drunk woman trying to pick up a shy man at at party.
Today:
Orange tulips in a jar on the counter.
The screen door with the faulty latch creaking in the wind.
The cats curled up on the beds.
A new second-hand book just arrived in the mail.
Decaf Chai in a pot on the stove.
Happiness, though I will be glad to see the sun when it comes.